About Lakeview Green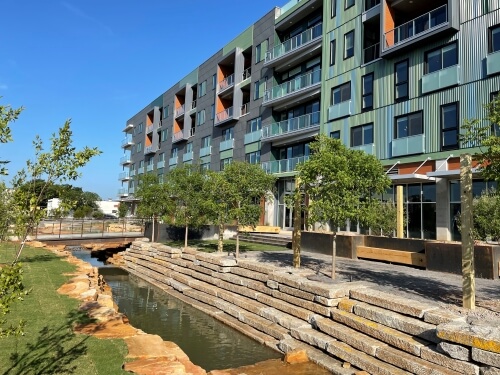 Lakeview Green is built at the site of the former Davis School located in Lakeview at the corner of 4th Avenue South and 29th Street South, one block from Pepper Place. The Davis School was built in multiple phases starting around 1950. It was later used for office space by the Birmingham Board of Education before being sold for conversion into Lakeview Green.
Apartments
There are 118 studio, studio, one, two and three bedroom apartments with access controlled elevators.
Amenities
The only developed and public green space in Lakeview - Lakeview Green's lazy river, koi pond and green space with firepits, social areas, herb garden, fitness center, pool, pet friendly with waste receptacles in the "Green", reserved parking available on first come first serves basis and access control to building and elevators.
Retail
There is 27,000 square feet of available retail space on site. We envision 3-5 restaurants among other upscale retail merchants.
If you want to learn more about the history of Lakeview Green,
click here
.